Kids Bible Worksheets for All Your Children!
You will find multiple kids bible worksheets for all your Children's Ministry and Sunday School needs. These worksheets are great tools to add to your curriculum. We have Bible Word Search puzzles, Bible Maze puzzles, Bible Crossword puzzles, Bible Word Scrambles and Bible Cryptograms. All of these worksheets are FREE for you to download. All you need to do is just PRINT! Our hope is that these worksheets will help assist you in molding your children to be more Christ like and love God.
Click on the Kids Bible Worksheet you would like to view on the RIGHT.
Steps to Print/Download Worksheets:
1. Find a bible worksheet you would like to print
2. Click on the "PRINT/DOWNLOAD" button toward the bottom of the page
NOTE:You will be able to review the worksheet before printing
3. The bible worksheet will open on your screen as a WORD Document
4. You can either "SAVE" or "OPEN" the worksheet on your computer
Kids Bible Worksheet Tips:
**If you SAVE the kids bible worksheet document, you will be able to use it again at any time.
**If you decide to OPEN the kids bible worksheet document, you will be able to print it just this one time
**Please duplicate as many kids bible worksheets as you like for your Sunday school class or your Homeschool lesson.
**Feel free to add your Children's Ministry or VBS logo onto the worksheet to make it more personal!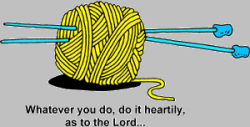 "Train a child in the way he should go, and when he is old he will not turn from it" Proverbs 22:6 (NIV)